Utility
Roadmap
Rutherford Cellar is built
Secure Wine Inventory

Collab with Wizard of Soho for 1st Proof of Concept Wine Release
1st Evinco Wine Release, 2014 Bone X Blade

Tasting Room in Calistoga is Built
Formation of Evinco Winery DAO

Announce DAO Creation
Built Website
Create a Discord Server
Create a Twitter

Build Community
Educate DAO On Our Vision of Building The Greatest Food And Wine Brand
Inital Mint

Host Tastings
Store Portal Unlocks
Release Benefits Catalog
Website Redesign
Hire Sommelier for Discord
Virtual Tasting & Online Education Unlocks
Host Tastings at Tasting Room

Ship All 2-Bottle Founders Allocation
Custom NFT Wine Label Release
Art Basel Event
Host 1st Event at Rutherford Estate

Yearly Benefits Refresh
[ Redacted ]
Champagne Release Unlocks & Shipping Begins
Establish Domestic Partnerships
Ship Custom NFT Wine Label Release
Distribute into 3-Tier System

Establish International Partnerships
Host Spring Event in a Location Chosen by DAO
Spring Wine Release

Host Asia Tasting Event
Search for Estate/Vinyard
PFP Mint

Fall Wine Release
[ Redacted ]
Holiday Event at Rutherford Estate
Secure Estate/Vineyard

Evinco Wine Bar - NYC
[ Redacted ]
Get access to
Finest of the Fine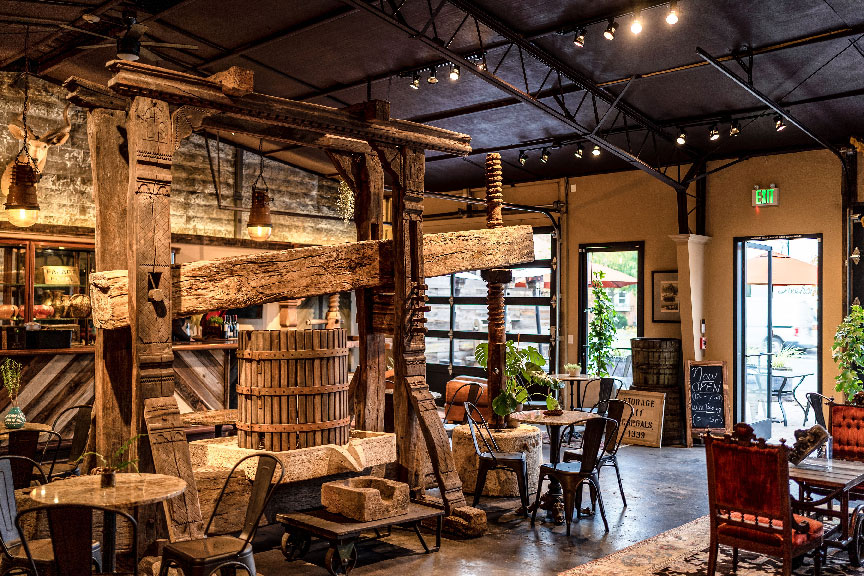 Explore
Tasting Room
Our Tasting room location is in the historic most northern Napa Valley town of Calistoga. Our building welcomes you in, where every winemaking artifact gathered over generations surrounds you in a comfortable intriguing design, where Evinco Winery DAO members will have full VIP access!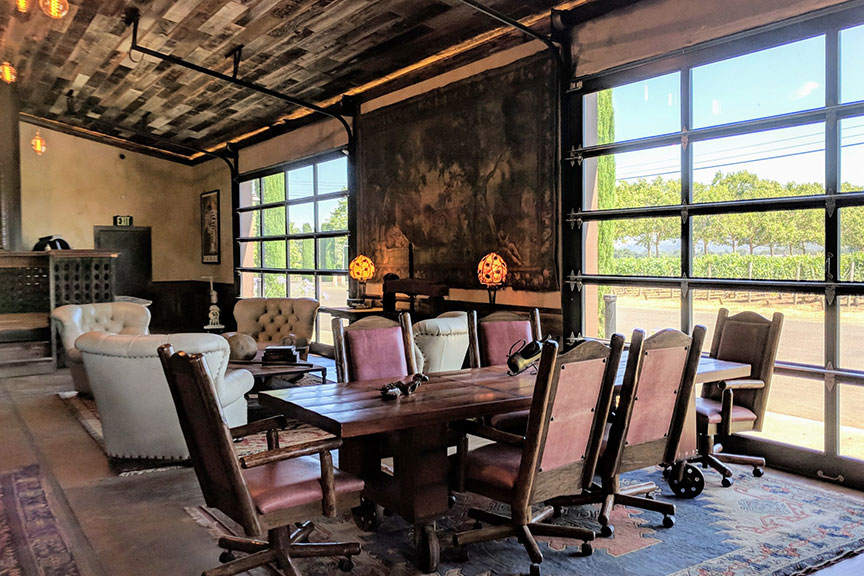 Explore
Cellar & Members Lounge
Extraordinary, exclusive access to our library cellar and lounge for all Evinco Winery DAO Gold Tier members. Located at the private estate of our historic ivy-covered cellar; the half mile private tree lined driveway is one of the most exclusive entryways in all of Napa Valley!